A CITY OF CODERS. JCI Cebu celebrated the graduates of the Python Web Development – Coding Bootcamp at the Quest Hotel & Conference Center – Cebu last August 26, 2022.
Led by the JCI Cebu Local Training Bureau, the 3-week bootcamp provided the students with all the essential skills currently required by the software industry for a general entry-level programmer job. The goal of the Coders of Cebu initiative is to produce graduates who are at par with the top 20% of Filipino entry-level programmers after training.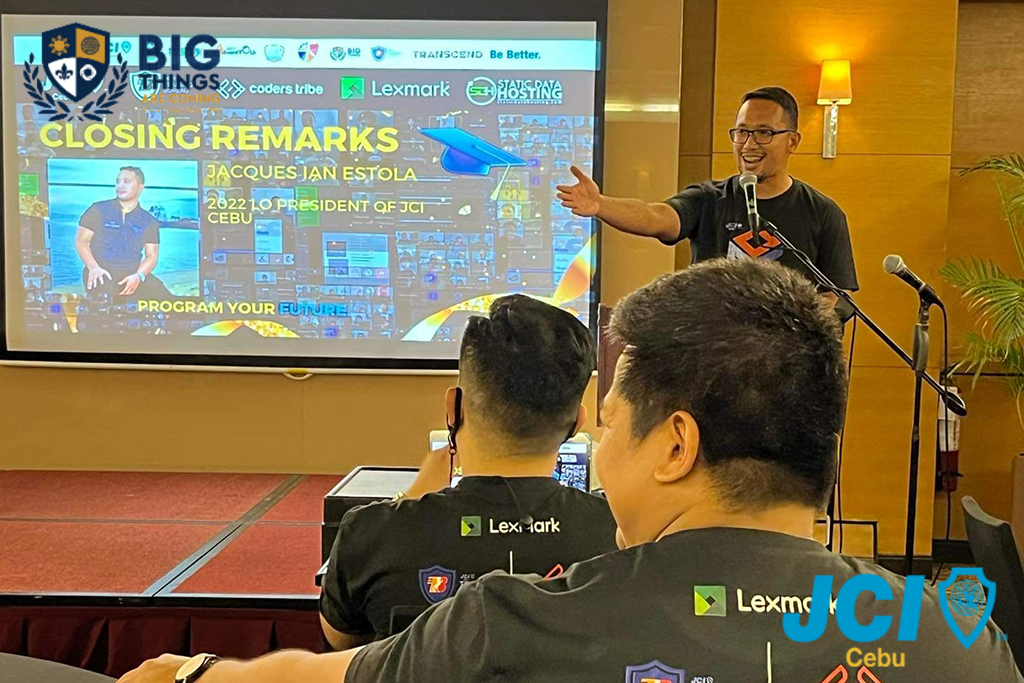 Celebrating with the graduating bootcamp students were their family and friends, together with 2022 National Skills Development Director Jester Manarang, 2022 Area Skills Development Director for Visayas Daryl Jabil, and 2022 JCI Cebu LO President Jacques Estola.
In partnership with Coders Tribe, Lexmark Cebu Careers, and Static Data Hosting, this year's Coders of Cebu initiative is led by 2022 Director for Training Innovations Robert Wamilda Jr.
The graduation night also acts as the culmination of year-long initiatives of the 2022 JCI Cebu Local Training Bureau, with 2022 Local Skills Development Director Jurex Suson officially signing off.